Experienced Music Technology and Marketing Company Providing Advanced Performance Platforms for Top Acts with Upcoming 5 Night Event for Celtic Thunder: VNUE, Inc., (Stock Symbol: VNUE).
For more information on $VNUE visit: www.vnue.com.
Entertainment Technology and Distribution Company Dedicated to Monetizing the Live Music Experience at Every Level.
Wholly Owned Subsidiary Stageit Provides a Ticketed Live Streaming Platform for Artists & Creators to Perform Live, Interact with Fans and Monetize Shows.
Patent-Pending Soundstr Platform Leverages Automation Technology in the Live Music Space, identifying Issues with Performance Rights Organizations.
Management Team Produced Products for Peter Frampton, Bad Company, Devo, Blondie, Wind Up Records, EMI, Capitol Records, and Many More. Currently engaged with Superstars Matchbox Twenty.
Presenting Celtic Thunder Home Entertainment Series, Freedom & Nations-Liberty for Five Consecutive Shows on July 25-29, 2023.
Forming Strategic Partnership with Global Digital Rights Technology Leader Pexin Regard to Music Licensing Opportunities.
Gross Revenues of $387,902 for the Three Months Ended March 31, 2023 compared to $195,690 in gross revenues for Same Perion in 2022.
VNUE, Inc., (OTC: VNUE) is a multi-faceted music technology company dedicated to monetizing the live music experience for artists, performers, labels, writers, and publishers, with products such as its instant content distribution platform Set.fm, exclusive license partner DiscLive Network, and protecting the rights of artists and writers with the company's Soundstr music recognition technology (MRT).
VNUE also operates StageIt, one of the most well-known ticketed live streaming platforms. The veteran entrepreneurs, artists and songwriters behind VNUE, led by music and tech entrepreneur and recording artist Zach Bair (www.zachbairmusic.com), are passionate about the future of their industry and ensuring that rights holders' value is not lost amid always-changing technology.
StageIt, a wholly-owned subsidiary of VNUE is the most well-known ticketed live streaming platform connecting artists and their fans. StageIt was acquired by VNUE in 2022. Founded in 2009 for artists, by artists, StageIt continues its mission to help performers navigate the intricacies of the online live streaming space, providing a stage for every creator and a front row seat for every fan. StageIt provides a platform for artists and creators to perform live, interact with fans, and monetize shows, while creating unique experiences for fans. To learn more visit StageIt.com.
VNUE specializes in creating new and exciting products, leveraging automation and AI technology, second-to-none experience in the instant live space, identifying issues such as lack of transparency with performance rights organizations and solving this through innovation and its patent-pending Soundstr (soundstr.com) platform.
The VNUE team is the most experienced in its space, a group of technology entrepreneurs, artists and songwriters who are passionate about the future of the industry, and ensuring that the value of the rights holders are not lost in the context of new and ever-changing technology. The VNUE team has produced live content and created experiential products for such artists and companies as Peter Frampton, Bad Company, Devo, Blondie, Wind Up Records, EMI, Capitol Records, and many more.
By (a) selling only live content through its platforms, to include not just major and independent label content, but creating and scaling its own "instant" live exclusive content, (b) processing and paying mechanical royalties on instant live content, and (c), ensuring proper accounting and payment to rights holders of material played in venues, VNUE has a perfect trifecta of solutions that will revolutionize the live music business.
VNUE Livestream Platform Perform STAGEIT Presents Celtic Thunder Home Entertainment Series, Freedom & Nations-Liberty for Five Consecutive Shows
On July 18th VNUE announced that one of the longest-running and most innovative ticketed livestream platforms, STAGEIT will livestream the Home Entertainment Series, "Freedom & Nations – Liberty" – Stories of Freedom, featuring the celebrated Irish singing group, Celtic Thunder July 25-29, 2023.
Hailing for Dublin, Ireland, Celtic Thunderis a singing group and stage show known for its eclectic, theatrical style live experiences. Each member is a powerhouse in both solo and ensemble performance. The singers are backed by the Celtic Thunder Band, known for the use of dramatic set pieces, visual effects, and highly choreographed staging. The stage set resembles an ancient stone pathway suggestive of those referenced in Celtic lore.
Beginning Tuesday July 25, VNUE will exclusively livestream five consecutive shows by Celtic Thunder @ 5:00pm PST / 8:00pm EST. Each show will be unique from the others, leading up to the grand finale on Saturday, July 29. All the VNUE broadcast performances will feature songs old and new, celebrating the group's common Celtic heritage.
Tickets available at https://www.stageit.com/CTLive.
Celtic Thunder is hailed as Billboard magazine's Top World Music Artist, and had the Top World Album in 2008, 2009, 2011 and 2015 respectively. The support from legions of fans all over the world have made Celtic Thunder the highest-grossing act on the VNUE StageIt livestream platform.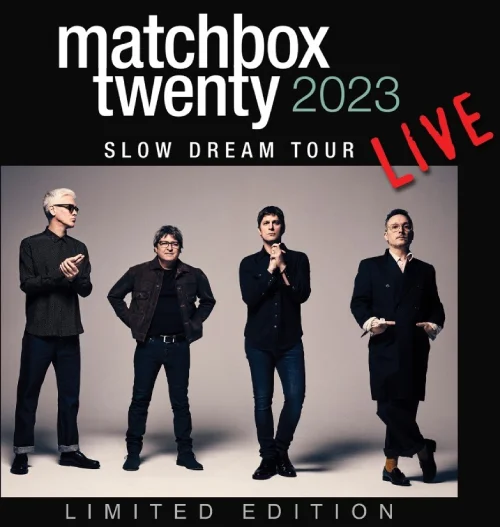 VNUE and Pex to form Strategic Partnership for Music Licensing Opportunities
On June 6th VNUE announced that the company has signed an MOU to form a strategic partnership with Pex (www.pex.com), in order to pursue several initiatives surrounding the VNUE groundbreaking Soundstr music recognition technology and Pex's content identification technology, which identifies audio, melody, video, and lyrics in real time.
Pex is the global leader in digital rights technology, enabling the fair and transparent use of copyright online. With Pex's industry-leading identification technology, customers can simplify copyright compliance and identify content at the speed and scale of the Internet. Pex spent years refining and improving their technology, which utilizes advanced digital fingerprinting and matching techniques to identify content with extreme precision and accuracy. Their infrastructure helps to enable more fair compensation and increased access to content.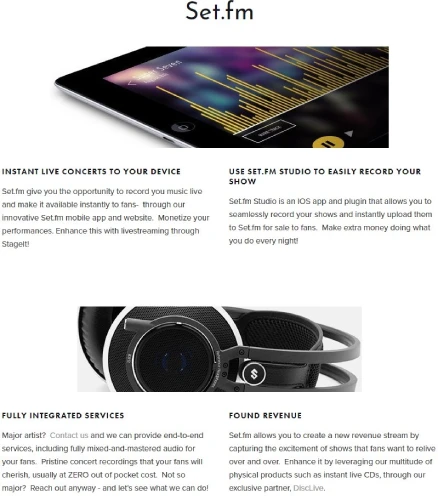 Q1 2023 Results; Net Loss Narrows Significantly from Year Prior Levels
On May 22nd VNUE reported results for the quarter ended March 31, 2022.
VNUE reported a net loss available to common shareholders of $439,001 ($0.00 per share) for the three months ended March 31, 2023 compared to a net loss available to common shareholders of $1,193,106 ($0.00) for the three months ended March 31, 2022, an improvement of $754,105.
VNUE gross revenues were $387,902 for the three months ended March 31, 2023 compared to $195,690 in gross revenues for the three months ended March 31, 2022. The 2022 period includes approximately one and one half months of revenue at the VNUE Stage It subsidiary which was acquired on February 14, 2022.
Zack Bair, VNUE Chairman and CEO stated, "Our operating loss narrowed significantly during our first quarter compared to last year.  I'm very happy to report that our initiatives that we've undertaken are starting to have a positive impact on our operations.  Further to this, we have more initiatives that should result in even more improvements for Q2 including our current tour with Matchbox Twenty, and revenues that previously could not be booked until the tour started.  Additionally, we believe that we are finally past the devastating impact that Covid-19 had on the live music industry and resulted in many of our peers becoming insolvent".
Company Websites: http://www.vnue.com/, https://soundstr.com/, https://www.stageit.com/.
NEWS
Media Contact